This is a residence and Japanese garden whose history is intertwined with the sake breweries. The pond that was created as a reservoir of water for cooling shochu in 1952 is home to about 1,000 vividly-colored carp is now a beautiful pond for appreciation that is brimming with water. White swans can also be seen majestically floating in the pond and wild birds like snowy herons and cormorants frequently visit the garden to take a rest.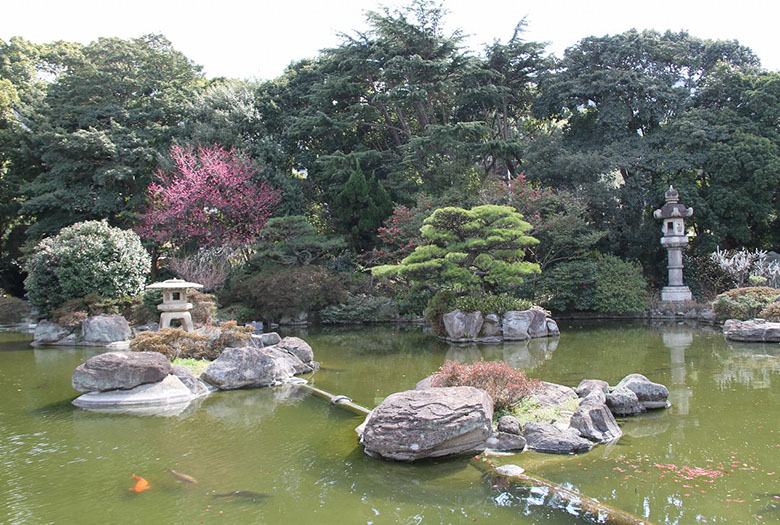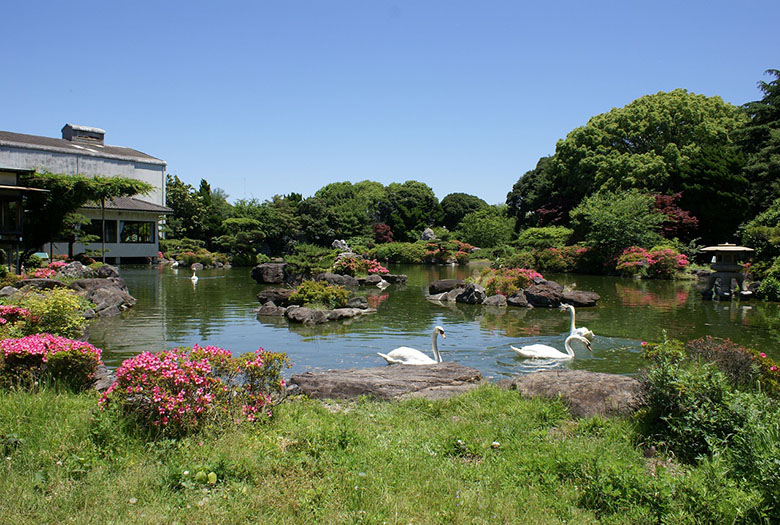 The 3,000 m2 pond is enclosed in a 10,000 m2 circuit style garden with pines, plum trees, azaleas, and other greenery, seasonal flowers, and large garden rocks. Cherry blossoms bloom in spring and May brings a glamorous curtain of wisteria that hangs over the pond, only to be taken over by a sequence of other flowers like azaleas and dwarf azaleas. Colorful hydrangeas fill the garden from June to July, and the leaves change color in autumn. As the winter ends and the next spring approaches, cute white and red ume tree blossoms start to appear. In addition to these flowers and the autumn-colored leaves, the garden has ubame oaks that are the symbol of Wakayama Prefecture, pines, and other evergreens, so that you get a seasonal feel no matter what time of year you visit. If you walk along the path created around the perimeter of the pond, you can thoroughly enjoy the garden while sensing the different seasonal expressions in detail.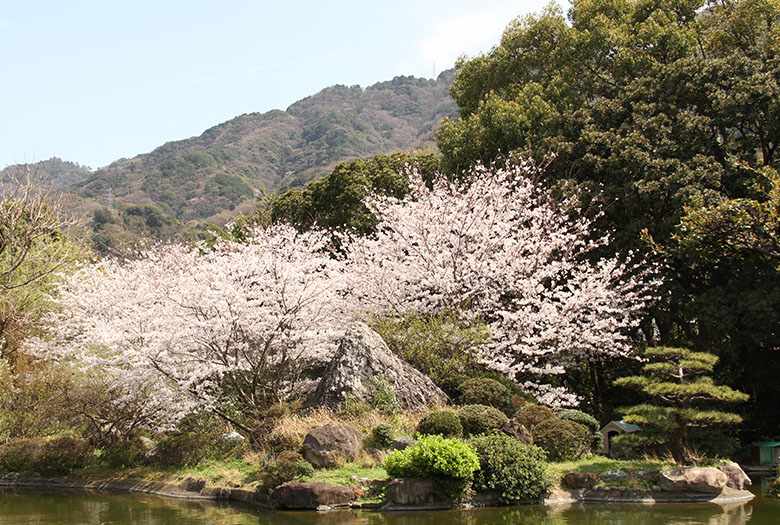 Across the pond, the Chokyutei Garden encompasses the residence and storehouse that were the villa of founder Toshio Nakano. This residence that was built in 1958 has a 180 m2 large great hall, and the window from the hall offers a panoramic view of the seasonal expressions of the garden with a Fujishiro mountain range backdrop. During the cherry blossom season, the landscape behind the residence becomes colored with wild cherry blossoms decorating the Fujishiro mountain slopes and Yoshino cherry blossoms filling the garden. The beauty of this scenery soothes your heart and lets you feel the rich Japanese atmosphere.
The Japanese custom of revering the seasons is essential for sake brewing. This residence and Japanese garden that have shared their history with the sake breweries may be considered a symbolic presence of Nakano BC.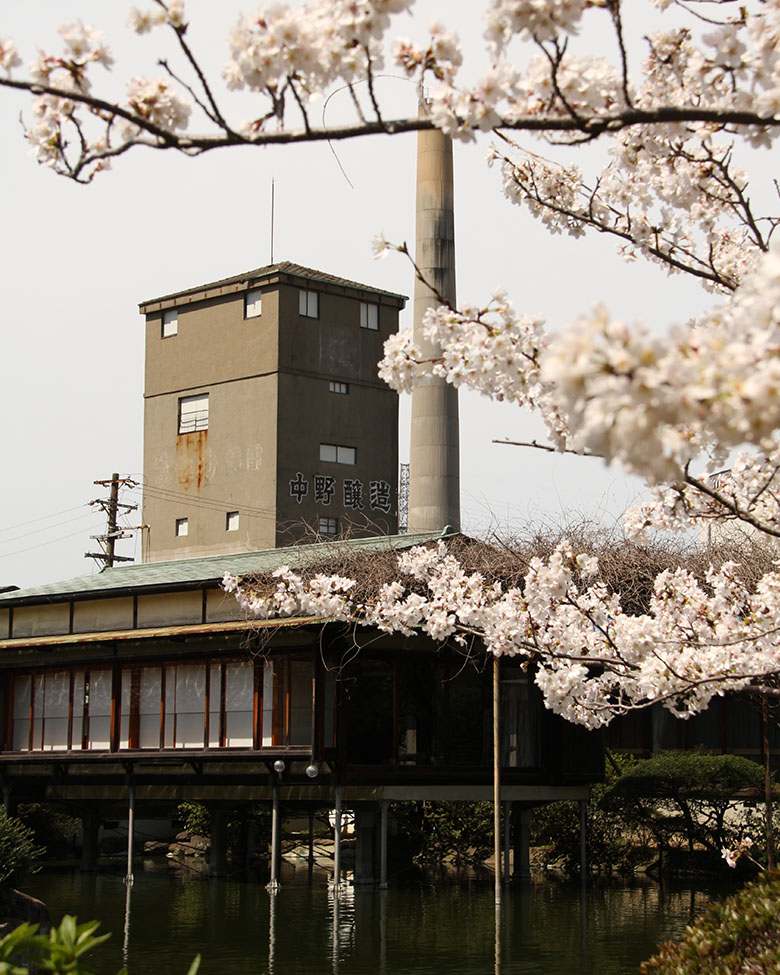 Swan features
Mizuki-kun

Mizuki-kun is calm and a little timid. His name comes from mizu (= water) that is essential for sake brewing and the "ki" of Kishu. He has lovely round eyes that are very sweet and he sometimes comes when you approach him. He moves a little slowly and is also clumsy, sometimes stumbling. He used to be friendly with Koume-chan, and may be still.
Koume-chan

She is the only female swan in the pond, and her name comes from the ume of umeshu. Perhaps because she is a beautiful bird with a long, slender neck, she is very popular, and the other two fight over her. She is always with Komezo-kun, but also likes doing things her own way, and sometimes acts cold, keeping her distance.

Komezo-kun

The name Komezo comes from kome (= rice) that is the main ingredient in sake and the second character in sakagura (= sake brewery) that can also be read, "zo." He is like a big boss, and is so rough and mischievous that he will chew holes in the net! He is aggressive even when coming close when you feed him. He loves Koume-chan. He is usually quite rough, so it is very sweet to see him sleeping next to her with his wings folded against himself.