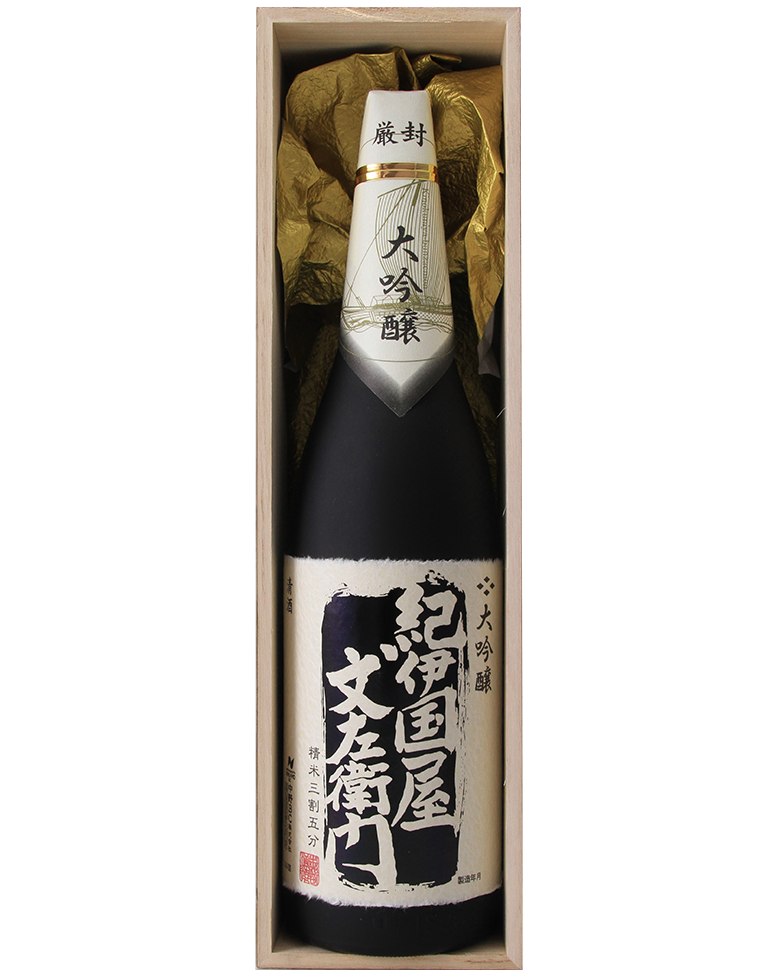 This sake is named after one of the most famous Edo Period business tycoons from Kishu (Wakayama). He risked his life to transport mikan (mandarin oranges) on a ship called the "Kinokuni Mikanbune" to Edo, where he made a fortune. His name was Kinokuniya Bunzaemon.
Uses "Yamadanishiki" from Hyogo Prefecture for all of its ingredient rice, for a high polished rice ratio of 35%.
A perfect combination of a clean, easy-to-drink, and well-rounded taste, and a grand and classy ginjo (careful brewing) aroma.
Enjoy a superb fragrance and taste extracted from the core of the rice grains through the artisanry of low-temperature slow fermentation. The classy and grand aroma reaches the highest echelon of ginjo sake.
Grand Gold in Monde Selection for five years in a row.
Gold in the "Good Sake in a Wine Glass" award in 2014.
Bronze in London Sake Challenge in 2016.