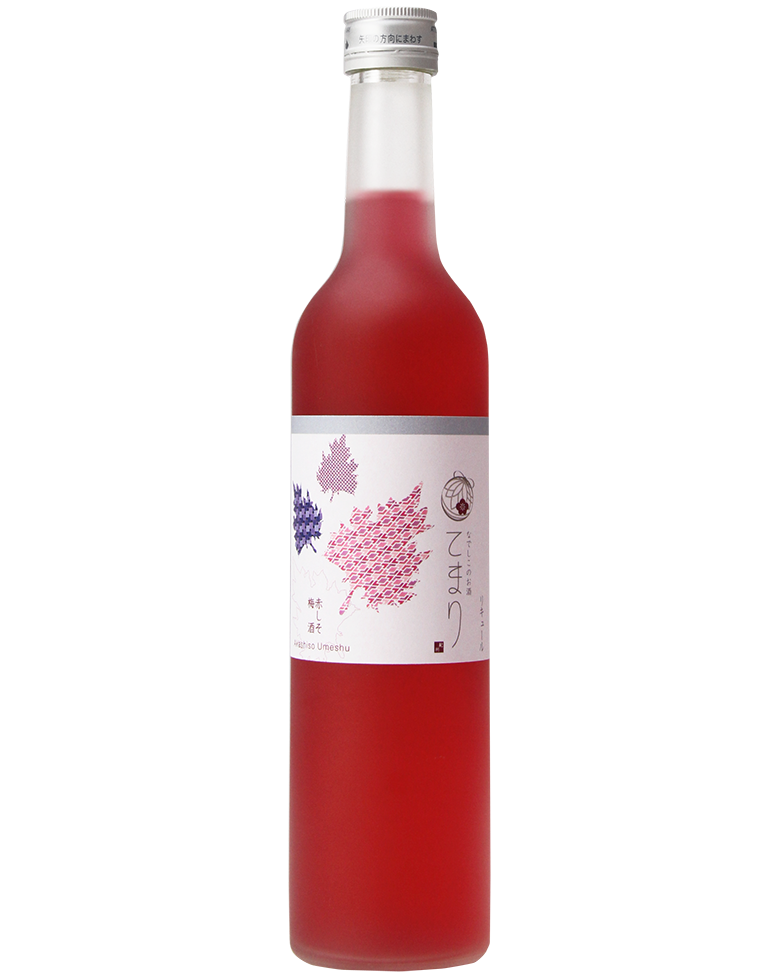 This bright-colored umeshu comes in cute labeled bottles of two sizes: 180ml, ideal for quiet indulgence, and 500ml, perfect to be shared at a girls-only party.
For drinking at home, parties, or as gifts/souvenirs. Choose your favorite flavor to suit the occasion from Nadeshiko's Liquor "Temari" series.
This health-oriented nankoubai (white ume) umeshu features akashiso (red perilla) added, with both ingredients being produced in Wakayama. Sufficient sweetness and tartness typical of umeshu is enhanced with a fresh and clean aftertaste of akashiso.
Can be enjoyed as an aperitif, with the pleasure beginning at the sight of the bright ruby color.