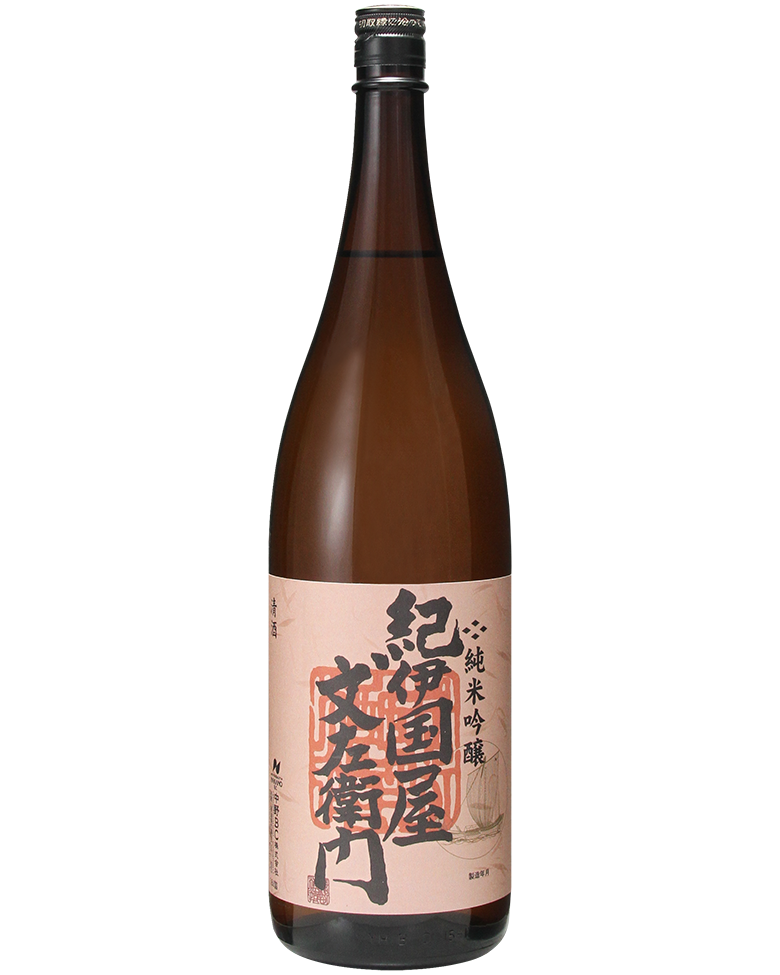 "Kinokuniya Bunzaemon," one of the most famous business tycoons from Kishu (Wakayama), made a fortune in the Edo Period by risking his life to transport loads of Kishu mikan (mandarin oranges) on a ship called the "Kinokuni Mikanbune" to Edo.
Created under the banner of "sake rich in the goodness of rice from Wakayama, the mecca of rice growing," this brand "Kinokuniya Bunzaemon" named after the business tycoon, uses carefully-chosen varieties of rice brewed into higher-quality sake.
"Yamadanishiki," proven to create sturdiness, and "Omachi," known for a rich taste and aroma, are used. This sake draws out the goodness of the two rice varieties with an established reputation as some of the best sake rice.
It has a mild but slightly tart taste, with a highly fragrant gentle ginjo (careful brewing) aroma and the goodness of rice that softly blossoms in your palate. Enjoy the clean-cut taste of this junmai ginjo sake.
The toji (chief sake brewer) recommends drinking it cold. Enjoy the long-lasting rich flavor full of the goodness of rice.
Gold in London Sake Challenge in 2016.
Grand Gold in the "Good Sake in a Wine Glass" award in 2013.